V and M Import and Export has been operating since 1985, specialising in the supply and delivery of a large range of emergency aid items as well as general goods.

At short notice they are able to procure, package and ship large orders of humanitarian aid supplies that are usually required in grief stricken areas within Africa. Their main areas of activity are in Angola, Mozambique, Malawi, Zimbabwe, Swaziland, Kenya, Tanzania and Ethiopia.

The policy of V&M is to try and procure as many items as possible locally in R.S.A and from the surrounding countries. This generally makes deliveries faster and also contributes to the local economies. It also ensures that traditionally accepted quality and specifications of goods are supplied.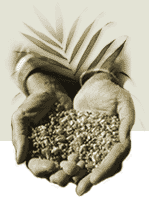 Over the years V&M has built up many very strong relationships with manufacturers and can now guarantee a good quality product at a reasonable price at the fastest delivery possible.

V&M Import and Export have traditionally supplied non-governmental organisations (N.G.O), United Nations organisations and other relief agencies over the years. But, they also work closely on a joint venture basis and straight supply with other similar trading houses, i.e if you are based in Europe and you need a good partner in Africa, they are the company to call.

The most common items supplied by V&M are blankets, survival kits, seed kits, tools and tool kits, plastic buckets and jerry cans, tarpaulins, kitchen sets, grains and food.

Depending on the destination, V&M will deliver by air, sea or road. They have the knowledge of which are the quickest, cheapest and most reliable routes to use.




All enquiries can be directed to Steve Morland or David Meyer in the Johannesburg office. They are standing by to handle your enquiry and give you a competitive quotation.

Tel - + (27 11) - 880-1476 / 880-3735 / 880-2528
Fax - + (27 11) - 788-3479
E-mail - vandm@icon.co.za / impexp@iafrica.com
Postal - P.O.BOX, 2611, Parklands, 2121, South Africa



TOP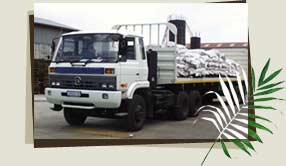 The V&M group has various subsideries:

V&M Import and Export - operating from Johannesburg, specialising in emergency aid supplies

V&M Grain - operating throughout Mozambique specialising in the commercialising of subsistance farmers' crops for export and local consumption.

Advance Seed - operating from Johannesburg, specialising in the production, processing, packing and outsourcing of seeds, particularly open-polinated varieties suitable for this region.